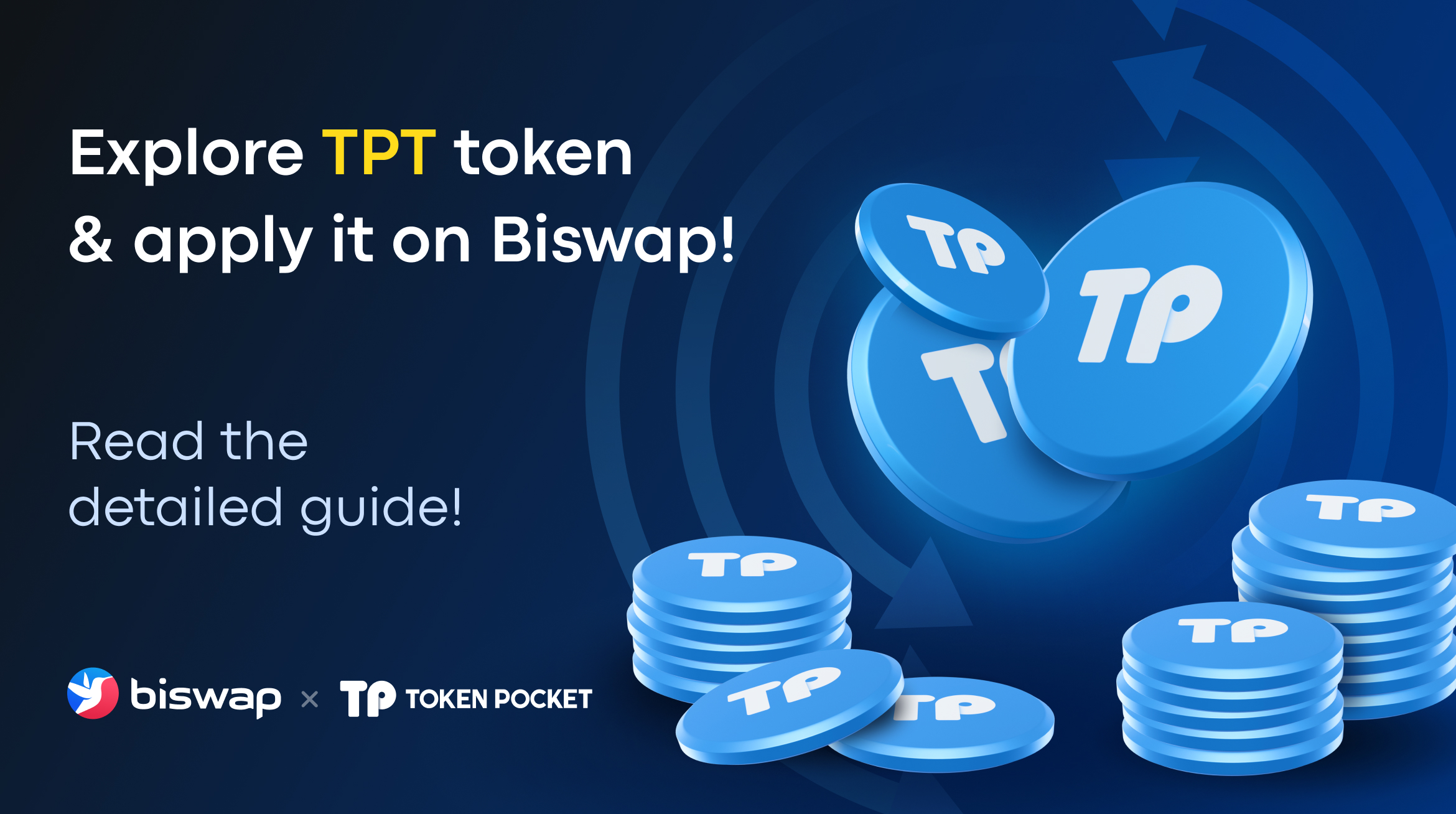 Note: Not Financial Advice, Do Ur Own Research

Recommended wallet: https://bit.ly/3Low6A2
Chrome extension: TokenPocket extension wallet​
Mobile terminal: TokenPocket​
About Biswap:
Biswap Exchange is an automated market maker (AMM) that allows a user to exchange two tokens on the Binance Smart Chain network. The liquidity provided to the exchange comes from Liquidity Providers ("LPs'') who stake their tokens in Liquidity Pools. In exchange, a user gets LP tokens that can also be staked to earn BSW tokens in the "Farms".
Swap tokens on Biswap
1. Open TokenPocket, Android users can search for Biswap in the "discovery" page to open it. If you are an iOS user, you can enter Biswap through DApp List, or directly open https://biswap.org.
When entering Biswap, click "Trade Now" on the homepage to enter the swap page. (If you need to link the wallet to open Biswap, just click "Connect Wallet" in the upper right corner and use TokenPocket to connect.)
2. Choose the token and amount on the swap page. Use the USDT/TPT pair for example. Because here USDT is swapped for the first time, it needs to be approved. After approval, click "swap".
3. In the lower part of the pop-up, you can see the swap parameters. Make sure your information is correct, and click "Confirm Swap" and enter the password in the transaction details, then you can get TPT tokens.
Mining on Biswap
1. On the main interface of Biswap, click the "Menu Bar" in the upper left corner, select "Farms", and enter the LP mining pool we need to participate in the search bar.
2. Open the LP mining pool details interface, click "Get LP" to jump to the "Adding Liquidity" interface, select the token type required, and set the amount. Since these two tokens are participating in the liquidity pool for the first time, you need to conduct "approve" separately.
3. Complete the authorization, and click "Supply" to provide liquidity.
4. After adding liquidity, open the LP mining pool again, press the "Enable Farm" button, complete the authorization in the pop-up for the first time, and click "Stake LP" to proceed.
5. On the opened page, enter the amount you need to stake, for example, click MAX to stake all, click "Confirm" and enter the password to complete the liquidity mining operation. In the LP mining pool interface, you can see your LP balance and the rewards of the mining pool. If you need to continue staking, click "Stake", and if you need to redeem, click "Unstake". Click "Harvest" to receive BSW rewards when they can be claimed.

Follow the Biswap Social Media:
🔥Website | Telegram Channel | Telegram Channel for CIS Users
Telegram Chat | Twitter | YouTube | Instagram | Medium | Zendesk
CoinMarketCap | Facebook | TikTok | Quora

Local TG Communities:
🇲🇨Indonesian-Speaking | 🇻🇳Vietnamese-Speaking | 🇷🇺Russian-Speaking
🇫🇷French-Speaking | 🇵🇹Portuguese-Speaking | 🇩🇪German-Speaking
🇨🇳Chinese-Speaking | 🇹🇷Turkish-Speaking | 🇪🇸Spanish-Speaking
🇮🇳Indian-Speaking

Follow the TockenPocket Social Media:
🕊 Twitter | Telegram Chat | Discord | GitHub | Medium