Coin98 Wallet is the #1 non-custodial, multi-chain wallet and DeFi gateway, designed to connect users seamlessly to the crypto world safely and securely. This wallet is one of the most frequently used ways of connecting to Biswap. Thus we prepared an illustrative guide for using Coin98 Wallet with the Biswap platform.
In case you have created a wallet before, you can import its address into the Coin98 system. Find the step-by-step guide below.
Benefits of Coin98 Wallet:
The wallet supports many blockchains
Allows you to follow the market without navigating app by app
A reference program with various advantages
No limits to creating a portfolio
Installing Coin98 Wallet
Coin98 Wallet can be easily installed on Chrome and Firefox or IOS and Android if you are using a mobile phone.
1. The first thing you need is to visit the Coin98 website and press the "Wallet" button.

2. After that, click on "Connect Wallet"

3. Once you have done it, a pop-up will ask permission to install the Coin98 Wallet. To do that, press "Confirm."
4. After clicking, a pop-up menu will show up. Press "Create Wallet"
📍If you have created a wallet before, select "Restore Wallet." It allows you to add the wallets created on other systems.

5. Now, you will need to create a password. For better safety, we recommend making a text password. To do that, click on the "Text Password" button.

6. Create a safe password that meets all the conditions required. We also recommend writing it down on a piece of paper and keeping it safe. After you have done it, press the confirmation button.

7. If everything is done correctly, you will see a confirmation message.

8. After pressing the "OK" button, you need to choose a network for your Wallet. You can change it anytime. For the beginning, we suggest selecting the BNB Chain Network.

9. Now, you need to name your Wallet. Choose any name you like.

10. To initialize your Wallet, a seed phrase will be generated. Please, make sure that you wrote it down in a safe place.
📍If you lose the seed phrase, there will be no possibility of restoring your assets!

11. After getting accustomed to all the terms of usage, press the "Create Wallet" button.
Connecting Your Wallet to Biswap
Finally, you can connect your wallet to Biswap.
1. Open the home page of our DEX and press the "Connect wallet" button.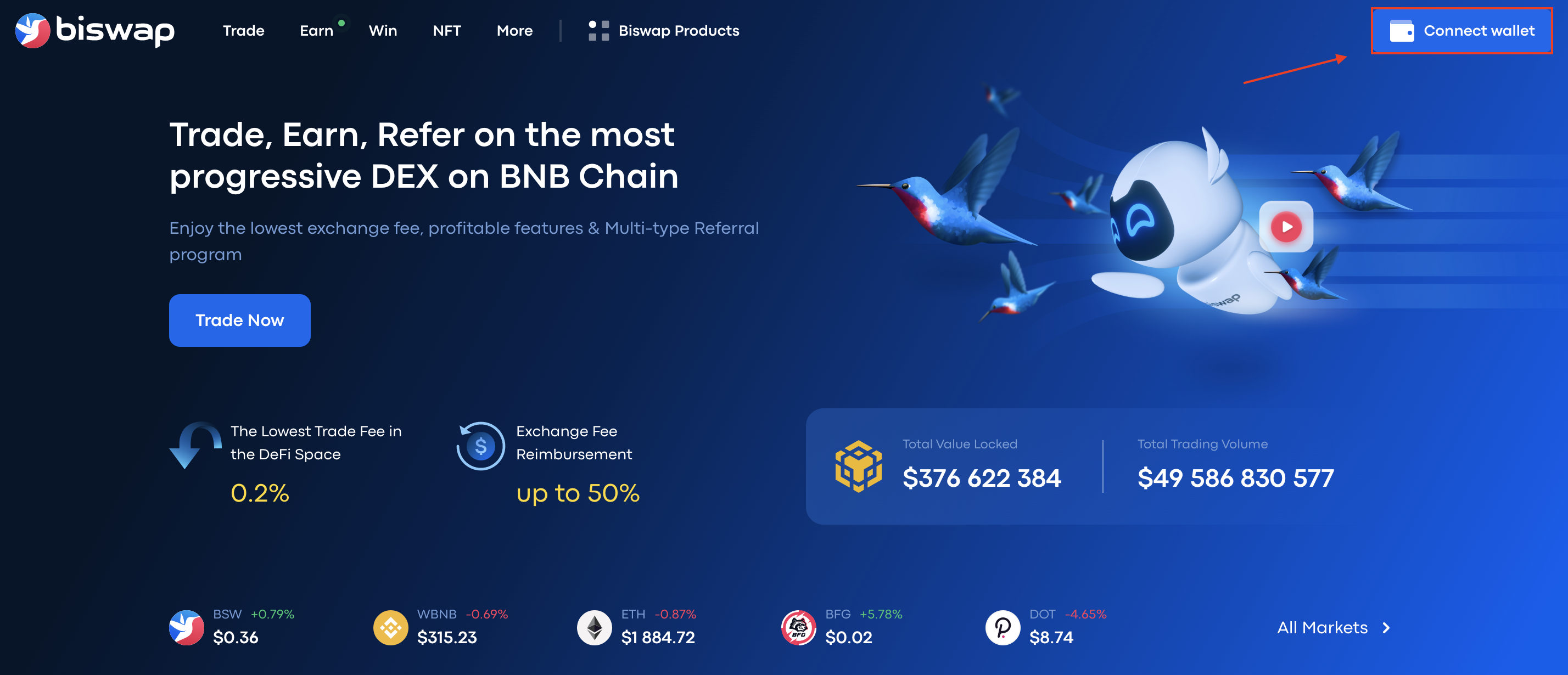 2. From the list of wallets, choose Coin98.

3. Another pop-up menu will appear. Press "Connect."

And just like that, you can use the Coin98 Wallet on Biswap DEX and make exchanges with a low trading fee of 0.2% (0.1% for stablecoin pairs).
How to Export Your Wallet Address from Coin98 Wallet?
To export your wallet address that was created in Coin98, you need to get a Private Key. Coin98 allows you to do that in just a couple of steps:
To export Private Key:
1. Click "Manage" in the top left corner on the home screen of your wallet.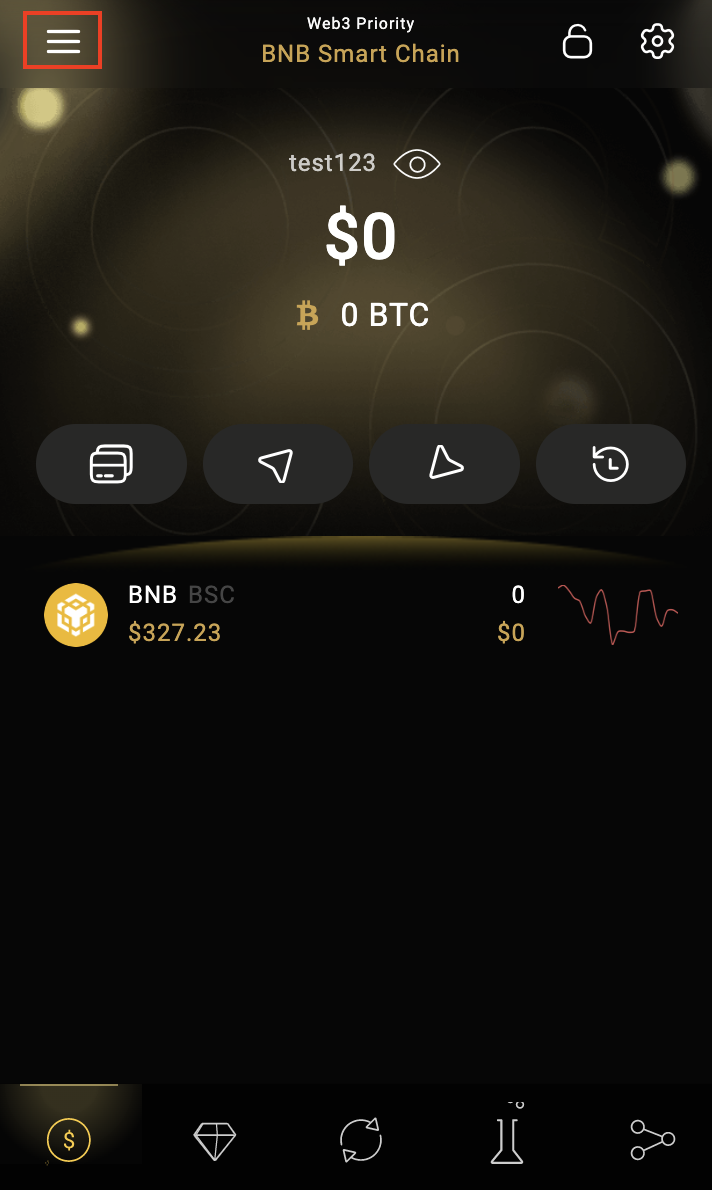 2. Press on your wallet

3. Click on the "Show Key Info."

4. Copy or export the Private Key.
Now you can use the exported wallet address in other wallet apps
How to Import Your Existing Wallet Address to Coin98 Wallet?
To import your existing wallet address to Coin98 Wallet, you need its Passphrase:
1. Press "Manage" in the top left corner on the home screen of your wallet.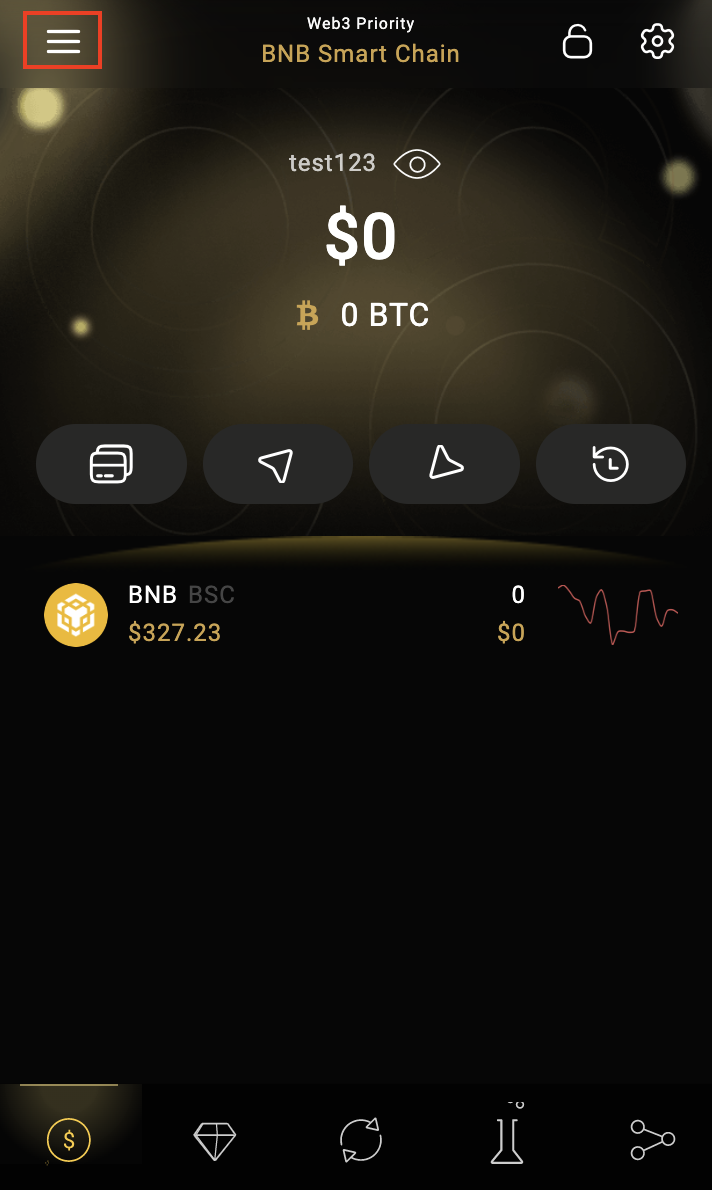 2. Press the "Add Wallet" sign in the top right corner.

3. Select the Multi-Chain wallet icon, then click "Restore."

4. Name the wallet, enter or paste the Passphrase to restore

Our team is glad to share its experience with the users. If you are using another wallet, please check more guides on Biswap Zendesk.

Follow the Biswap Social Media:
🔥Website | Telegram Channel | Telegram Channel for CIS Users
Telegram Chat | Twitter | YouTube | Instagram | Medium | Zendesk
CoinMarketCap | Facebook | TikTok | Quora

Local TG Communities:
🇲🇨Indonesian-Speaking | 🇻🇳Vietnamese-Speaking | 🇷🇺Russian-Speaking
🇫🇷French-Speaking | 🇵🇹Portuguese-Speaking | 🇩🇪German-Speaking
🇨🇳Chinese-Speaking | 🇹🇷Turkish-Speaking | 🇪🇸Spanish-Speaking
🇮🇳Indian-Speaking