There are many powerful tokens available for crypto enlargement on Biswap, including many altcoins and stablecoins on the platform, but what are they?
Let's dive into the details and gain a better understanding!
What is Altcoin?
Altcoin is simply an alternative to Bitcoin. The purpose of altcoins' development is to create a more flexible and affordable analog of Bitcoin.
At the beginning of 2021, there were over 5 000 digital assets. But even with many similar features, altcoins vary widely. The importance of altcoins lies in their purpose: they solve problems that bitcoin cannot cope with, as well as provide alternative benefits.
What is Stablecoin?
Stablecoin is a cryptocurrency pegged to a fiat currency in a 1:1 ratio. Less often, it is pegged to other cryptocurrencies or even commodities, like gold.
Since all cryptocurrencies today are characterized by high volatility, a stablecoin tied to a fiat currency should be sustained.
Collateralized & non-collateralized stablecoins
Collateralized stablecoins mean that each token is backed by money held in the bank account.
Non-collateralized stablecoins rely on an algorithm to keep the exchange rate stable. The algorithm can increase or decrease the emission of stablecoin depending on the market situation.
The importance of stablecoins is in their possibility to be a cryptocurrency alternative to fiat money and suitability for a wide range of payment transactions.
Stablecoins & Altcoins on the Biswap platform
There are more than 55 tokens on Biswap! You can find a lot of different altcoins and 5 stablecoins such as: BNB, BUSD, USDT, USDC, BTCB.
Exchange on Biswap is a great way to begin your adventure with altcoins and stablecoins!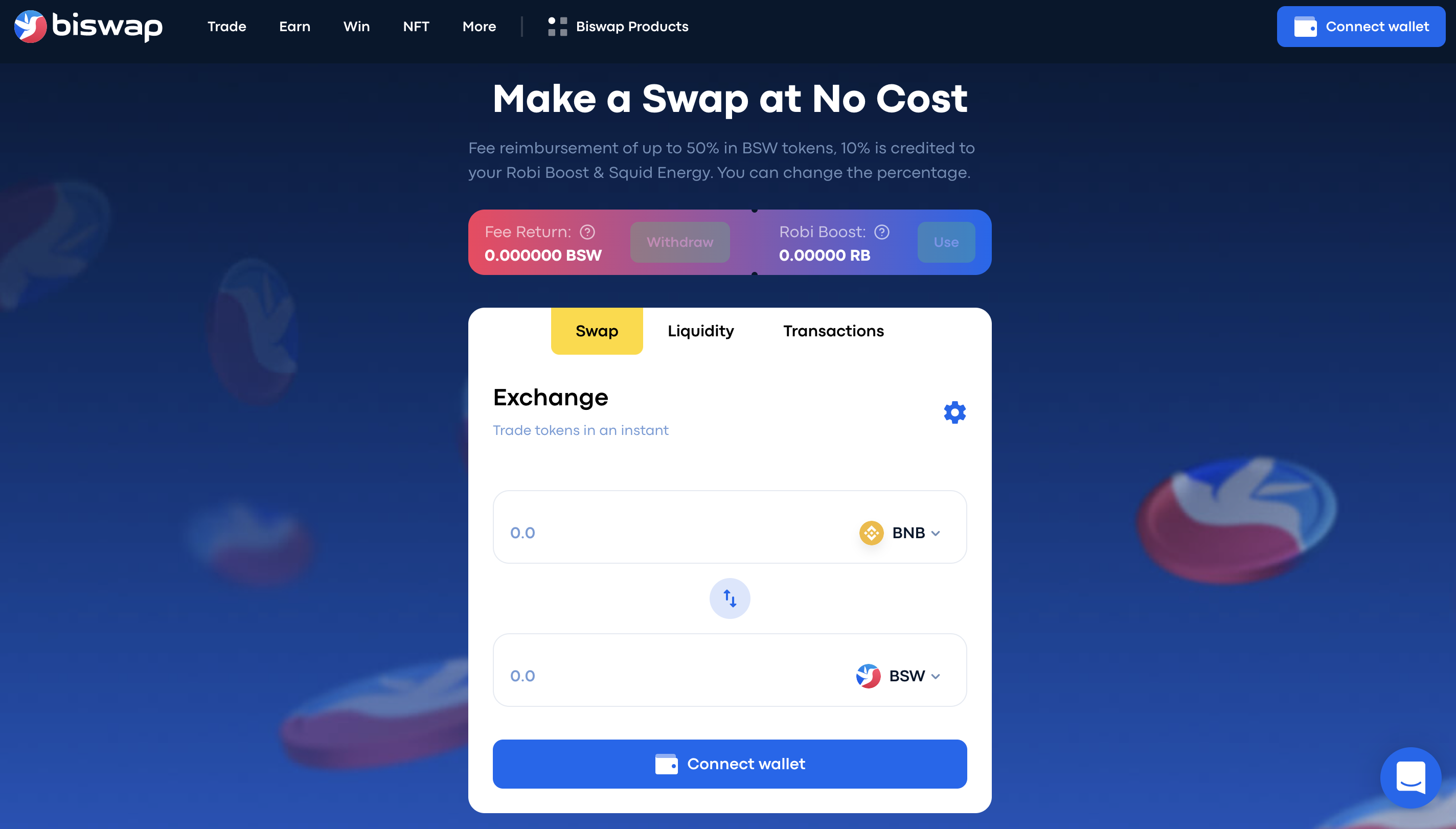 https://exchange.biswap.org/#/swap
You should take the opportunity to exchange any type of listed tokens with the lowest exchange fee of 0.2% and Fee Return on Biswap:
👉https://exchange.biswap.org/#/swap
The next stage of your journey can be lucrative Biswap Launchpools!
https://biswap.org/pools/stake_bsw
Don't forget about lucrative Biswap Launchpools with high APRs where you can magnify your altcoins or stablecoins and start profitable passive income:
👉https://biswap.org/pools/stake_tokens
Altcoins are ideal for anyone looking to seriously explore the world of cryptocurrencies. If you are looking for a decent alternative to bitcoin at an affordable price, you should turn your attention to altcoins on Biswap.
With your growing proficiency, you can use all Biswap utilities to get huge active or passive income.
Come on, take a chance to make your fortune with Biswap!

Follow the Biswap Social Media:
🔥Website | Telegram Channel | Telegram Channel in Russian
Telegram Chat | Twitter | YouTube | Instagram | Medium | Zendesk

Local TG Communities:
🇲🇨 Indonesian-Speaking | 🇻🇳 Vietnamese-Speaking | 🇷🇺 Russian-Speaking
🇫🇷 French-Speaking | 🇵🇹 Portuguese-Speaking | 🇩🇪 German-Speaking
🇨🇳 Chinese-Speaking | 🇹🇷 Turkish-Speaking | 🇪🇸 Spanish-Speaking