If you are ready to list your token for the first time and introduce it to great trades — listing on the progressive Biswap platform is the right decision for such a prospective implementation! This precise article is here to guide you through each step and represent the benefits of the token listing directly on Biswap.
Listing your token on the Biswap platform will broaden the horizons for your community — so your users could trade it with low exchange fee of 0.2% on Biswap!
Distinc
tive Advantages of Token Listing on Biswap
Low Exchange Fee — 0.2% For Your Token
Firstly, your community will have an opportunity to exchange your listed token on Biswap with low exchange fees starting from 0.1%!
Up to 50% Fee Return for Swaps with Your Token - If Listed by Biswap.
Secondly, users from all over the world can exchange your token with up to 50% fee return after they make a swap. This feature comes into force when your token is added to the platform via the approved listing on Biswap Farms and Launchpools.
Biswap Audit is Completed — Secured Listing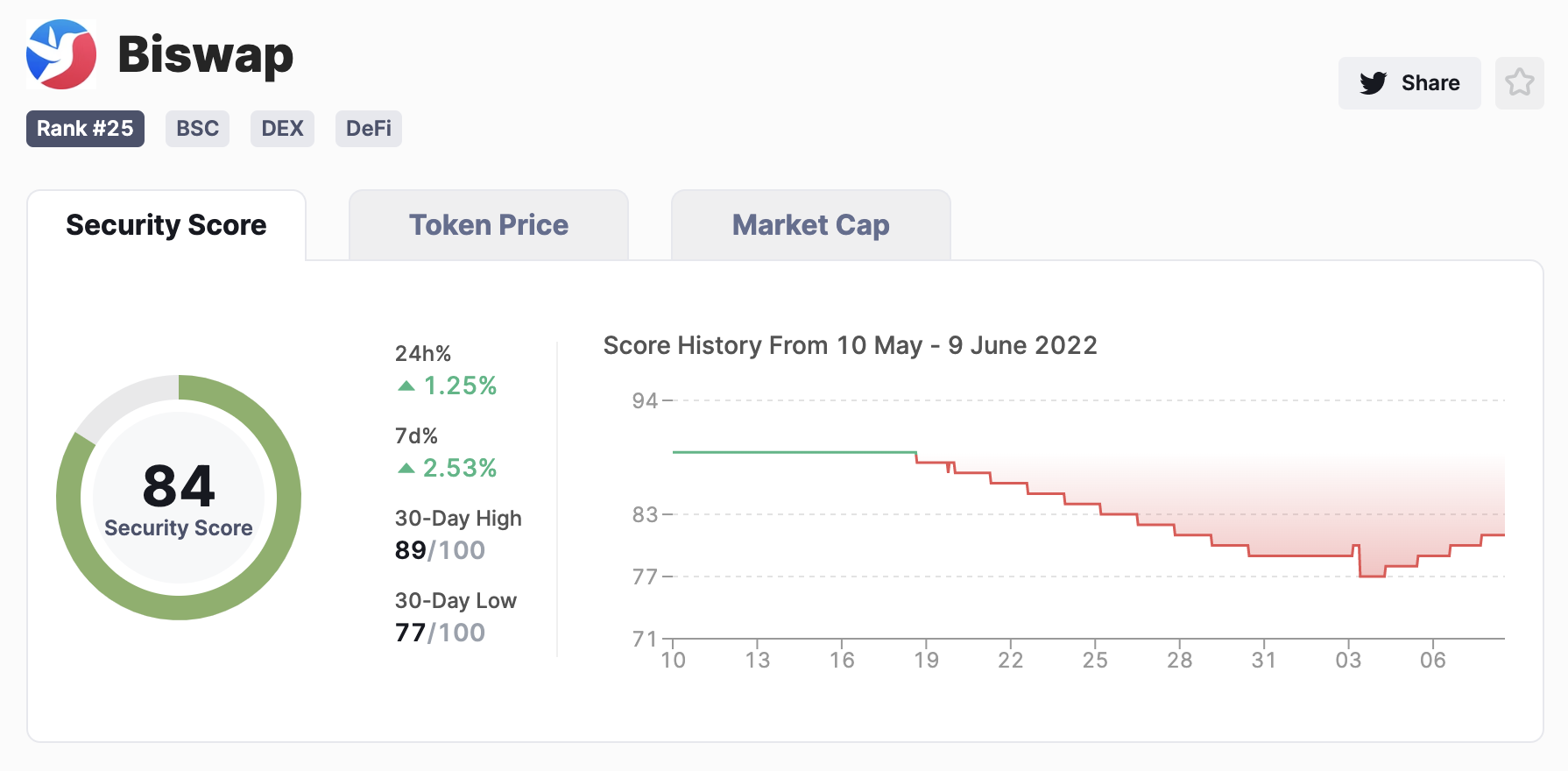 In addition, Biswap is officially verified by CertiK — the leading blockchain security company and therefore protected from hacks and malfunctions.
https://www.certik.org/projects/biswap
Biswap considers users' safety the highest priority and tends to provide its users with the best in class security and keep their funds safe!
Biswap is open for collaboration; if your project has an audit, it will significantly raise your chances of being considered for approved listing on the Biswap platform!
How To List Your Token On Biswap?
After the launch of Biswap Business Partnership, the Biswap team received a bunch of questions about token listing conditions, so it is the right time to clarify the information.
There are two main ways of adding tokens to the Biswap platform:
✔️Token Listing by Adding Liquidity to the Pool
✔️Approved Token Listing on Biswap Farms & Launchpools — Biswap Business Partnership
Depending on your needs, you can choose the way that suits you best.
Let's take a look at them!
Token Listing by Adding Liquidity to the Pool
Each user may list any BEP-20 token on Biswap. This kind of listing does not require the Biswap team's approval.
2. Press on the arrow symbol to open the list of existing tokens.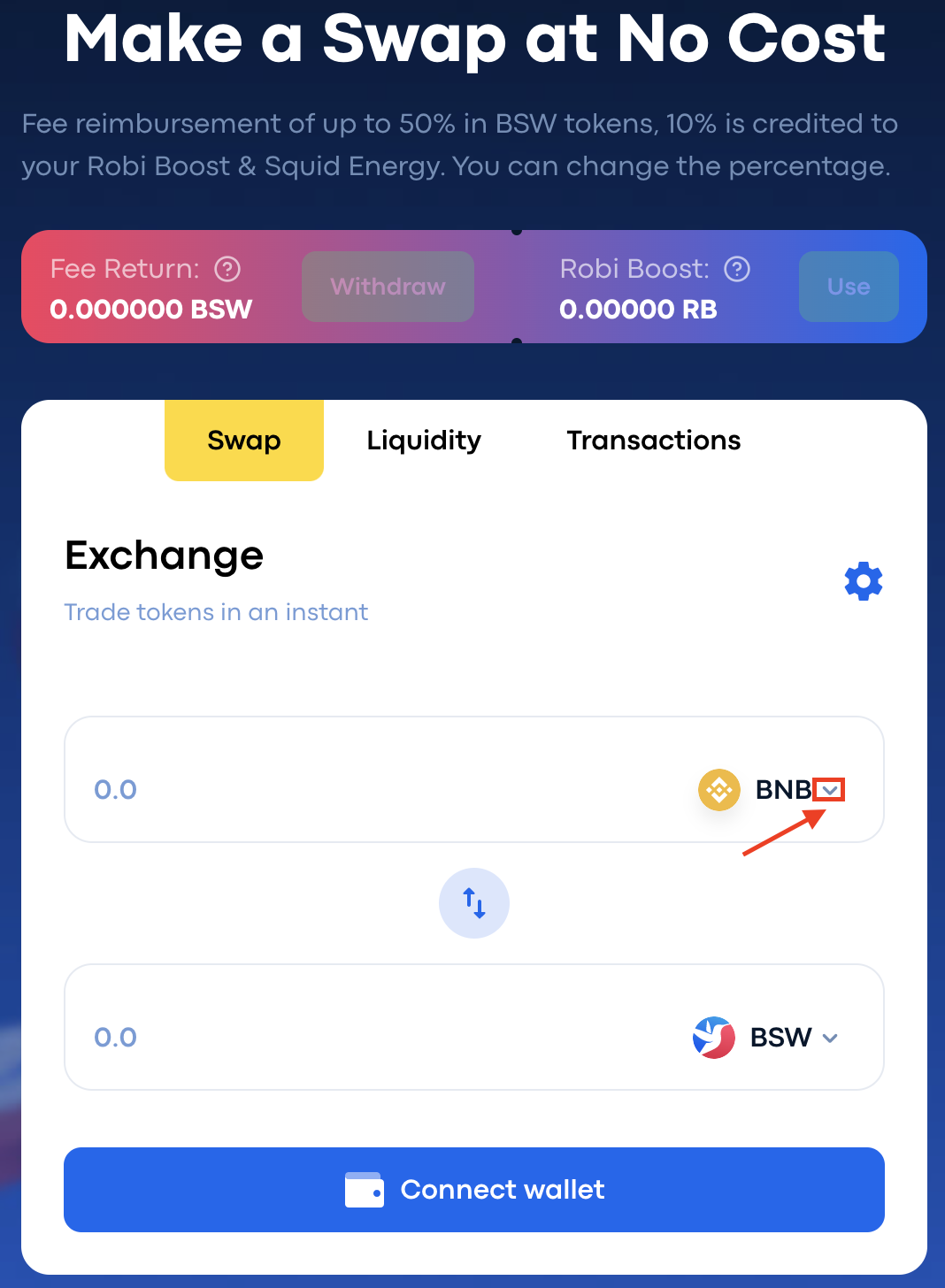 3. In the input box, paste your token's contract address
4. If you are the first liquidity provider, the ratio of tokens you add will set the price of this pool. We advise double-checking the exchange rate for that pair on existing platforms to avoid potential difficulties during the withdrawal process.
5. Lastly, approve the creation of the pool by pressing Create Pool & Supply and all done — your pool is successfully created!

You will see the confirmation of your submitted transaction.
Once added, users can trade your token by entering your token's contract address, but it will not be displayed on Farms, Launchpools, and the default list of tokens.
Be aware that users cannot withdraw more tokens of the added pair than the amount available in that Liquidity Pool.
Approved Token Listing on Biswap Farms & Launchpools — Biswap Business Partnership
Biswap has recently launched official communication for prospective collaborations with other dynamic platforms — Biswap Business Partnership.
Biswap Launchpools and Farms give a chance to purposeful projects to promote and expand the influence of their tokens and obtain exposure to millions of Biswap users. Biswap is looking for powerful projects with an innovative vision which strive for distinctive development and growth.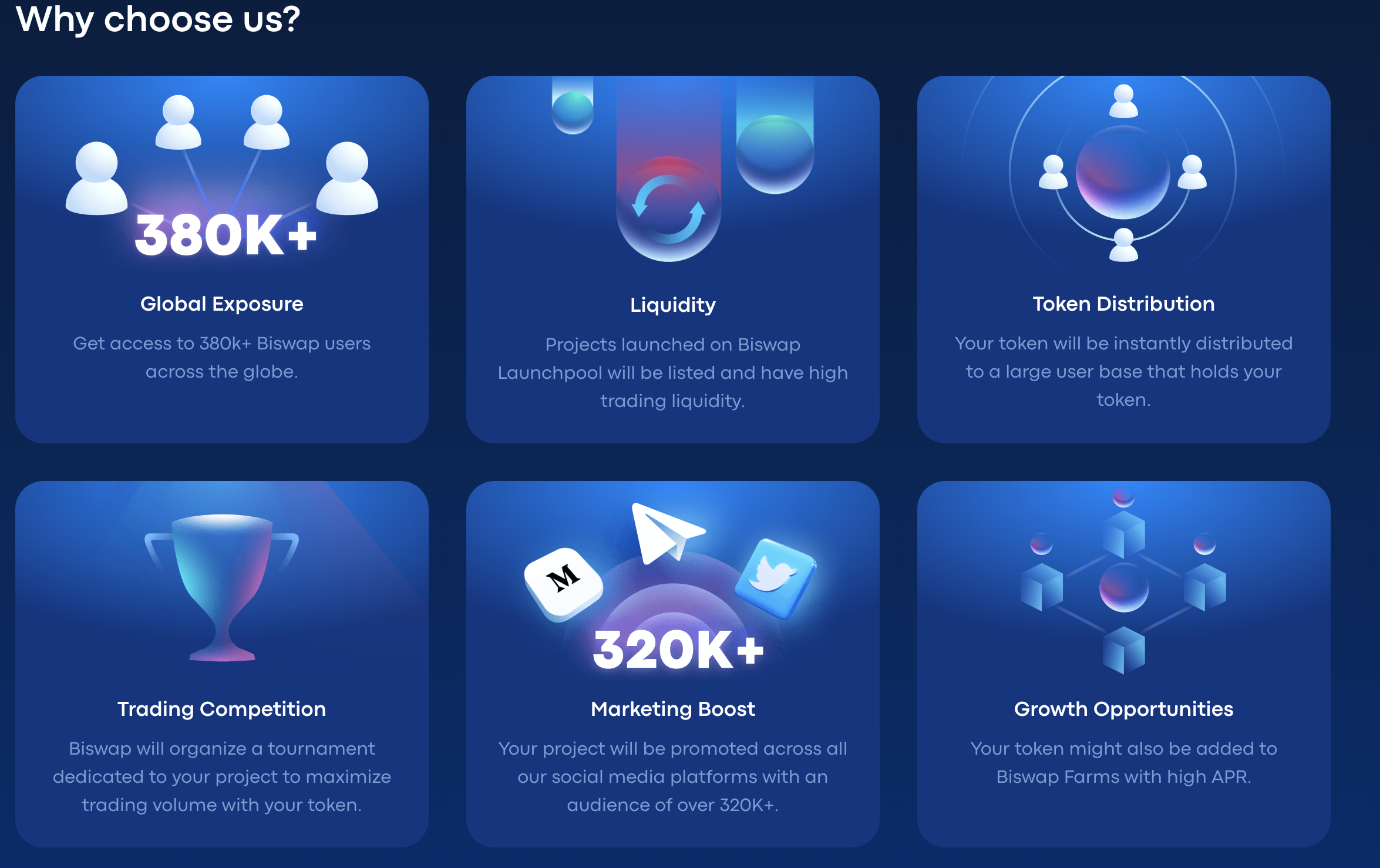 If your growing project and native token show great results — fill in the application form, and Biswap will help boost your product to new heights in the DeFi world via its outstanding Farms and Launchpools!
Fill in the application form below for this kind of collaboration:
Approved token listing on Biswap Farms and Launchpools gives more opportunities for your community to experience your listed token on the platform.
After the official listing, everyone can find your token on the default list at the Exchange tab by clicking on the token icon.
Moreover, your token will be available on the list of farming pairs on Farms or even as a token for staking on Launchpools.
Now you may choose the best way for you to list your token on Biswap DEX and grow it further!
Advance and expand your opportunities with Biswap! 🕊
Contact Us
In case you have additional questions regarding Biswap Business Partnership and collaboration among Biswap and your project with substantial results, do not hesitate to contact Biswap:
Email: cooperation@biswap.org.